Current School News
LISBON GRADE SCHOOL NAMED AN EXEMPLARY SCHOOL 
      Schools performing in the top 10% of schools statewide, with no underperforming student groups.
       Beginning in 2018, each Illinois school is receiving a Summative Designation, a measure of progress in academic performance and student success. This school has received the Summative Designation stated on the screen. Reasons for the Summative Designation are indicated on the following screen. Multiple measures determine which one of four Summative Designations is appropriate for this school.
     Exemplary – Schools performing in the top 10 percent of schools statewide with no underperforming student groups.
     You can see more about Lisbon Grade School by reviewing our school report card at:  http://www.illinoisreportcard.com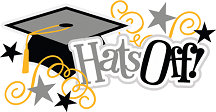 Valedictorian & Salutatorian
Class of 2019
  Lisbon Community Consolidated Grade School is proud to announce the Valedictorian and Salutatorian for the 2018-2019 school year.  Valedictorian has been awarded to Breannyn Dixon.  She achieved a perfect 4.00 GPA during her time at LGS.  Salutatorian has been awarded to Tayton Hardecopf.  She attained a cumulative GPA of 3.95.  Congratulations to both award winners.  We are proud of your hard work and dedication!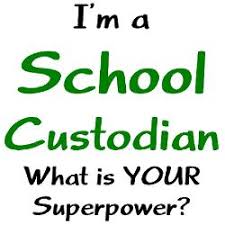 Custodian Help needed: We are looking to fill a two night a week position. Hours are flexible and work takes 2.5 - 4 hours per night. If interested fill out attached application and call the school at 815-736-6324 for an appointment. Employment Application.pdf
Zach, one of our 5th Grade students, had an amazing time at the Illinois State Capitol being Senator Rezin's page for the day.  Zach started his day with meet and greets and photo opps with the Senator.  This particular day was the State FFA day. Senator Rezin's meet/greets were with FFA chapters in her district. Coincidentally, Zach got to meet folks from surrounding FFA communities. He then went to the Senate floor.  During the floor announcements, Zach was introduced to the whole Senate and welcomed for the day.  He got to meet neighboring district Senators.  One of those was Senator Oberweis.  Senator Oberweis was very kind and gave him coupons to his stores.  Of course, he loved it - knowing how good Oberweis products are! The afternoon was full of Education committee meetings.  Zach got to witness Senator Rezin presenting two different bills and trying to get them passed onto the Senate floor.  He saw how the senators debated the different bills and how the process worked on how a bill even makes it past committee to the Senate floor.  This was a very educational process for him.  The day then wrapped up with having a tour of some important offices in the capitol, including the Governor's office!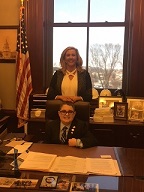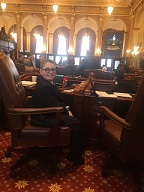 Bus Driver Needed
Interested in driving a school bus? Stop in or call the school at 815-736-6324. This is great extra income for a stay at home parent, retired individual or grandparent.
Click the link above for next years calendar.
Link for 19-20 sports calendars coming soon!
STUDENT-PARENT HANDBOOK LINK