News & Information



HOME OF THE LIONS



4TH GRADER KENDON HARDECOPF WAS OUR LAST WINNER IN THE FIRE ESCAPE PLAN CONTEST. KENDON & MRS. MYRE GOT TO RIDE TO SCHOOL IN THE LISBON FIRETRUCK. THANKS TO MR. REHBERG & ANTHONY POPLAWSKI FROM THE LISBON FIRE STATION FOR BEING OUR DRIVERS THIS WEEK.

THE NED SHOW CAME TO LISBON THIS WEEK. THIS SHOW IS ABOUT NEVER GIVING UP, ENCOURAGING OTHERS, AND DOING YOUR BEST. ALL SET TO A YO YO THEME, DEMONSTRATED BY JUSTIN . JUSTIN CAME A LITTLE EARLY AND PLAYED DODGEBALL WITH OUR 8TH GRADERS.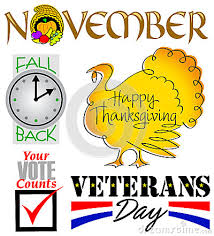 ~~~~~~~~~~~~~~~~~~~~~~~~~~~~~~~~~~~~~~~~~~~~~~~~~~



Lisbon CCSD #90
Congratulations to Students and Staff!!!!!!
According to "SchoolDigger.com", Lisbon CCSD#90 is the second ranked school district in the state of Illinois for the second year in a row! Out of 776 school districts in the state which had reported results, Lisbon CCSD #90 ranks second when Partnership for Assessment of Readiness for College and Career (PARCC) scores are compared. 
PARCC is the state-wide assessment that occurs each spring for grades 3-8 in the areas of math and reading.  The testing includes all students in these grade levels.  The results of these tests are used each year to improve or upgrade our school curriculum.
The PARCC tests are taken online and are more extensive than state-wide tests given in the past.  The new tests require that written justification be given for most of the answers.  In the past, most answers were true/false, multiple choice, etc.  A more in-depth look at the scores can be obtained by visiting the School Digger web site (www.schooldigger.com) or by visiting Illinois Report Card at http://iirc.niu.edu.  This site reports results for all the school districts in the state.
These scores are a testament to the effort that our teachers and students make each and every day at school.  Our staff has very high expectations of our students, and they in turn have responded with outstanding test scores.
Individual student results have been sent home to parents which included explanations of the test and how to interpret the results.
Parents who seek more information on this topic can look at research/data posted on the Illinois State Board of Education web site.

 ~~~~~~~~~~~~~~~~~~~~~~~~~~~~~~~~~~~~~~~~

PARENTS IF YOU TAKE PICTURES AT
SPORTING EVENTS OR ACADEMIC EVENTS
WE WOULD LIKE TO PUT THEM ON THE WEBSITE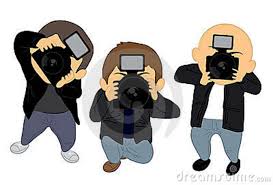 ---