News & Information



HOME OF THE LIONS

SHOW YOUR SUPPORT FOR THE A-TEAM BASKETBALL  PLAYERS BY ATTENDING THE FVC TOURNEY @ SERENA ON THURSDAY, DEC 8TH. WATCH THE LISBON LIONS TAKE ON THE HARDING EAGLES FOR CONFERENCE CHAMPS!
<<<<<<<<<<<<<<<<<<<<<<<<<<<<<<<<<<*>>>>>>>>>>>>>>>>>>>>>>>>>>>>>

REMINDER: THE STUDENT COUNCIL MITTEN TREE
 THE STUDENT COUNCIL IS COLLECTING HATS, GLOVES,  & SCARVES TO DONATE  TO LOCAL CHARITIES. PLEASE BRING IN YOUR ITEMS AND PLACE THEM ON THE TREE OR IN OUR HOLIDAY BOX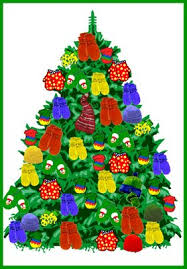 PARENT SURVEY
BEGINNING NOVEMBER 16TH, STUDENTS, TEACHERS AND PARENTS ACROSS ILLINOIS WILL HAVE AN OPPORTUNITY TO PARTICIPATE IN THE FOURTH ANNUAL STATEWIDE ILLINOIS 5ESSENTIALS SURVEY. THIS SURVEY IS DESIGNED TO GENERATE A DETAILED PICTURE OF THE INNER WORKINGS OF YOUR CHILD'S SCHOOL. AS A PARENT, THIS OPPORTUNITY WILL ALLOW YOU TO SHARE YOUR THOUGHTS ON THE IMPORTANT ELEMENTS OF SCHOOL EFFECTIVENESS IN A SURVEY ABOUT YOUR CHILD'S SCHOOL.
YOUR PARTICIPATION IN THE PARENT PORTION OF THE SURVEY WILL HELP US UNDERSTAND THE CONDITIONS AT YOUR CHILD'S SCHOOL AND GUIDE IMPROVEMENT. YOUR IDENTITY AND SURVEY RESPOSNSES WILL BE KEPT COMPLETELY CONFIDENTIAL AND WILL NEVER BE CONNECTED TO YOU OR YOUR CHILD.
THE ILLINOIS 5ESSENTIALS SURVEY WILL BE CONDUCTED NOVEMBER 16TH THROUGHT JANUARY 16TH, 2017. TO TAKE THE SURVEY PLEASE VISIT  THE BELOW LINK  AND SELECT THE APPROPRIATE SURVEY TO BEGIN.
~~~~~~8TH GRADE NIGHT~~~~~~
8TH GRADERS AND THEIR PARENTS CELEBRATED THEIR LAST HOME GAME ON THURSDAY.
WE WOULD LIKE TO THANK THESE STUDENTS AND THEIR PARENTS FOR THEIR DEDICATION AND COMMITMENT TO OUR SCHOOL AND THE ACTIVITES THEY HAVE EXCELLED IN.
MEGAN M. (CHEERLEADING) JARED S. (BASKETBALL)
DALTON R. (BASKETBALL) GAVIN B. ( BASKETBALL)
WE WISH THEM CONTINUED SUCCESS IN HIGH SCHOOL.


FOX VALLEY CONFERENCE BASKETBALL TOURNEY 2016/2017 BRACET BELOW



GOOD LUCK LISBON LIONS





SCHOOL BOARD ELECTIONS
LISBON CCSD #90 SCHOOL BOARD ELECTIONS WILL TAKE PLACE IN APRIL OF 2017.  WE HAVE FOUR (4) OPENINGS FOR FOUR (4) YEAR TERMS (CURRENTLY HELD BY BRIAN HATTEBERG, JASON CARLSON, AARON JOHNSON AND MARK LONG). INFORMATION AND ELECTION MATERIALS ARE AVAILABLE IN THE SUPERINTENDENT'S OFFICE DURING REGULAR OFFICE HOURS.

2016/2017 SCHOOL SUPPLY LIST LINK BELOW
~~~~~~~~~~~~~~~~~~~~~~~~~~~~~~~~~~~~~~~~~~~~~~~~~~



Lisbon CCSD #90
Congratulations to Students and Staff!!!!!!
According to "SchoolDigger.com", Lisbon CCSD#90 is the second ranked school district in the state of Illinois

for the second year in a row!

Out of 776 school districts in the state which had reported results, Lisbon CCSD #90 ranks second when Partnership for Assessment of Readiness for College and Career (PARCC) scores are compared. 
PARCC is the state-wide assessment that occurs each spring for grades 3-8 in the areas of math and reading.  The testing includes all students in these grade levels.  The results of these tests are used each year to improve or upgrade our school curriculum.
The PARCC tests are taken online and are more extensive than state-wide tests given in the past.  The new tests require that written justification be given for most of the answers.  In the past, most answers were true/false, multiple choice, etc.  A more in-depth look at the scores can be obtained by visiting the School Digger web site (www.schooldigger.com) or by visiting Illinois Report Card at

http://iirc.niu.edu

.  This site reports results for all the school districts in the state.
These scores are a testament to the effort that our teachers and students make each and every day at school.  Our staff has very high expectations of our students, and they in turn have responded with outstanding test scores.
Individual student results have been sent home to parents which included explanations of the test and how to interpret the results.
Parents who seek more information on this topic can look at research/data posted on the Illinois State Board of Education web site.
 ~~~~~~~~~~~~~~~~~~~~~~~~~~~~~~~~~~~~~~~~~~~

PARENTS IF YOU TAKE PICTURES AT
SPORTING EVENTS OR ACADEMIC EVENTS
WE WOULD LIKE TO PUT THEM ON THE WEBSITE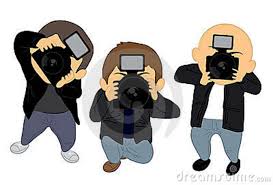 ---
LGS 2016/2017 SCHOOL SUPPLY LIST